Get the Perfect Cut for Your Chili Pepper Plants with Fiskars Gardening Shears and Pruners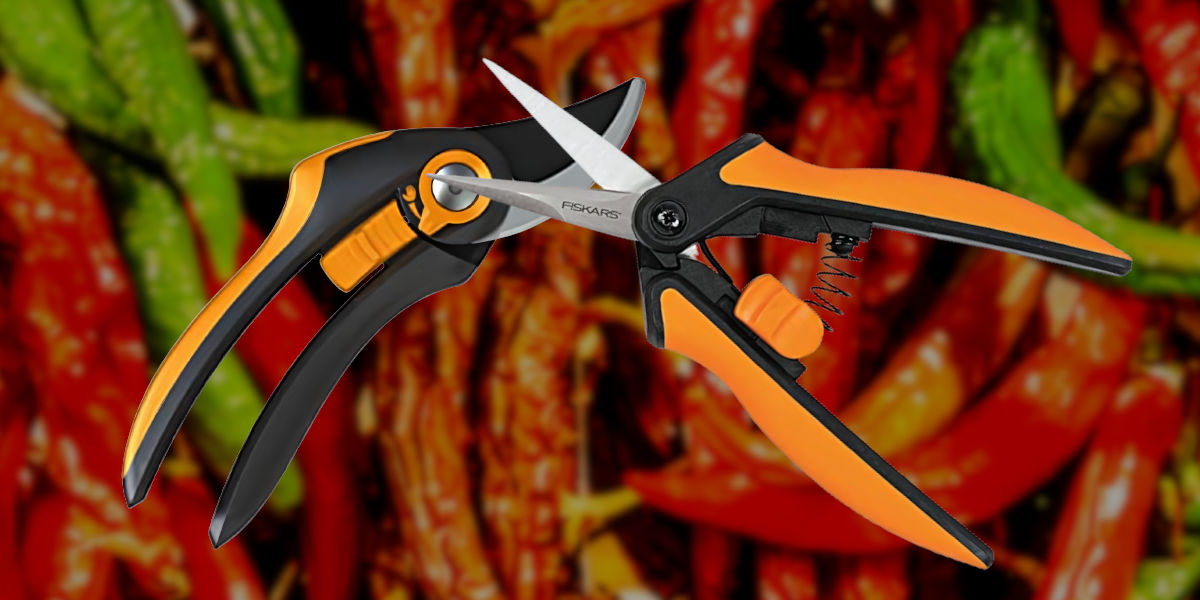 Are you looking for a high-quality pruning tool to keep your chili pepper plants in top shape? Look no further than the Fiskars SmartFit Pruner Bypass P68 and Softouch Micro-Tip Pruning Snip! 
Fiskars SmartFit Pruner Bypass P68
When it comes to gardening, the right tools can make all the difference. That's why I highly recommend the Fiskars SmartFit Pruner Bypass P68 for any gardener, whether you're a beginner or a seasoned pro.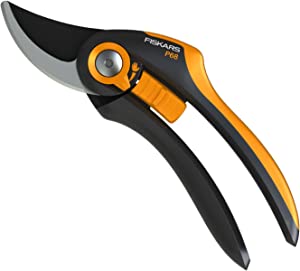 This tool is perfect for pruning fresh and soft woods, including branches, roses, and ornamental plants up to 2.4 cm in diameter. The cutting diameter is adjustable, making it easy to get the perfect cut every time. Therefore, it is ideal for pruning the thicker parts of your chili plants, like the main stem or thick branches.
One of the standout features of this pruner is its lightweight and durable handles made of weather-resistant, glass-fiber reinforced plastic. The handles have an ergonomic Softgrip design that provides a firm and comfortable grip, even when you're working in wet conditions. The opening aperture is also a great feature, enabling quick snipping of thinner branches and heavier, thicker ones.
Another great thing about the Fiskars SmartFit Pruner Bypass P68 is its non-stick coating on the upper blade, which provides a smooth and clean cut. The one-hand locking device is also a plus, ensuring optimal working safety. And let's not forget the long-life steel blades, which are easy to sharpen with the included diamond file.
Fiskars Softouch Micro-Tip Pruning Snip
The Fiskars Softouch Micro-Tip Pruning Snip is another excellent tool for any gardener. It features precision blades that cut all the way to the tip for clean, healthy cuts in tight spaces. The fully hardened, precision-ground stainless steel blades stay sharp even through heavy use, making them perfect for those who need a reliable tool they can count on.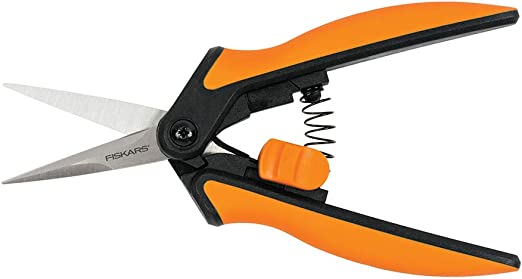 I was impressed by how easy this pruner is to use. The Easy Action spring gently opens the blades after each cut, reducing fatigue and making it an excellent choice for those with arthritis or limited hand strength. The Softgrip touchpoints also enhance comfort and control, so you can work longer without experiencing hand fatigue.
For the chili pepper grower, this pruning snip is ideal for cutting away leaves and tiny branches. You can also use it for harvesting chili pods.
Conclusion
Overall, both the Fiskars SmartFit Pruner Bypass P68 and the Fiskars Softouch Micro-Tip Pruning Snip are must-haves for any gardener, especially those who grow chili peppers. They are reliable, comfortable to use, and have a long life.
This page contains affiliate links. If you choose to purchase after clicking a link, I may receive a commission at no extra cost to you.