Find Your Perfect Chili Pepper Planting Pot Among These Top Picks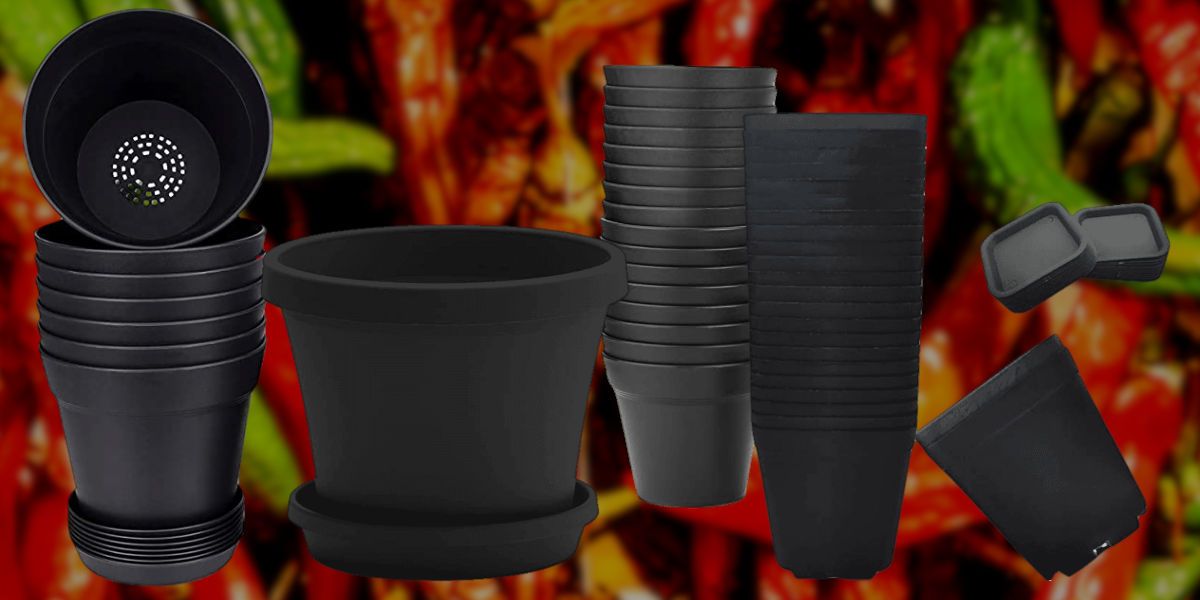 Hello there, fellow chili pepper enthusiasts! If you're looking for the perfect pots for your chili pepper plants, you've come to the right place. I'm excited to introduce you to some of the best planting pots on the market to help you grow healthy and flavorful chili peppers.
Bloem Terra Pot Planter
Firstly, let me introduce you to the Bloem Terra Pot Planter. This pot comes in black and is the perfect size at 12 inches (~30cm). The matte finish is not only stylish, but it's also resistant to scratches, dirt, and fingerprints, making it very easy to maintain. These pots are ideally suited for growing larger pepper plants.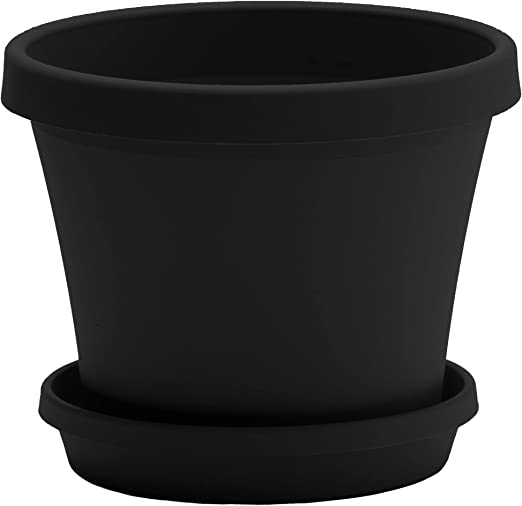 The pot includes drainage holes to protect against overwatering, which is essential for the health of your chili pepper plants. It is also made of UV-stabilized plastic resin to resist fading and last for many years, giving you peace of mind that your investment will last a long time.
If the size of this pot differs from what you are looking for, then various other sizes are available too - both larger and smaller.
homenote Pots for Plants
Next, we have the homenote Pots for Plants. This set of eight plastic planters in matte black is perfect for growing most chili pepper plants. The unique drainage design of this set of plastic plant pots can genuinely solve the problems faced by most gardeners. The small holes arranged at the bottom ensure that the drainage system will not be blocked and will not cause soil leakage.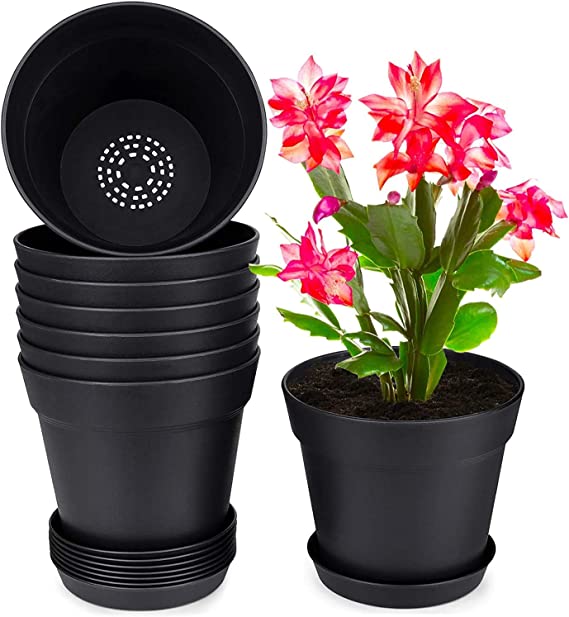 This set also comes with matching trays, which can help you avoid getting water on your floors or tables. The pots are 7.5 inches in diameter (~19cm).
T4U 6 Inch Flower Pots
For a value-packed option, consider the T4U 6 Inch (~15cm) Flower Pots 18-Pack. These minimalist pots come in a sleek black finish and round shape, adding elegance to any living space.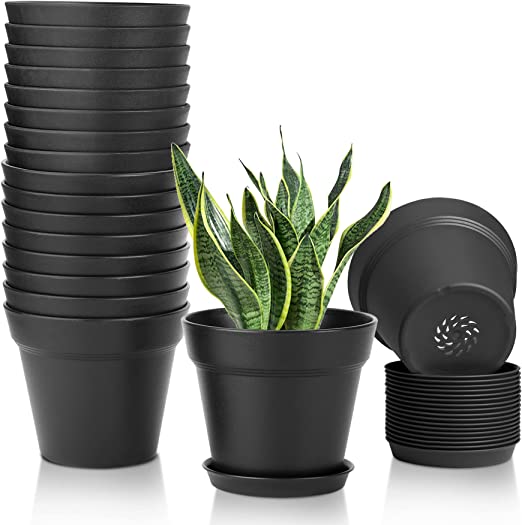 They are primarily suited for growing smaller chili pepper plants. The pots are made of premium plastic, which is lightweight but durable and will withstand drops and breakages. 
The multiple mesh drainage holes at the bottom of these pots make excellent air and water flow, which can protect the health of the roots and prevent drowning. With matching saucers, you won't have to worry about getting your surfaces dirty.
3 Inch Black Nursery Pot Flower Pots
If you're looking for smaller pots for starting new chili pepper plants, check out the 24 Pack 3 Inch (~7.5cm) Black Nursery Pot Flower Pots. These square plastic plant pots come with a drain tray and are perfect for growing chili pepper seedlings.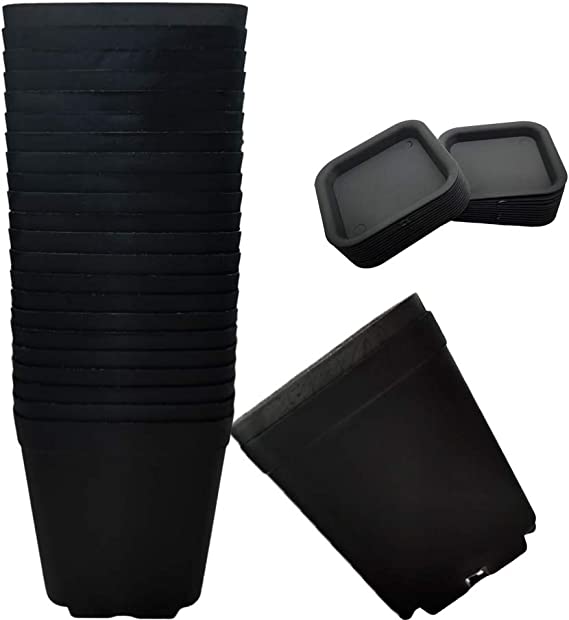 They have a breathable bottom design and many drainage holes in the bottom, which helps keep the chili pepper seedling from being overwatered.
Fat Plants San Diego 2 Inch
Finally, we have the Fat Plants San Diego 2 Inch (~5cm) Plastic Planters/Pots. These small pots are also perfect for growing your chili pepper seedlings. The pots are durable and reusable, making them an excellent investment.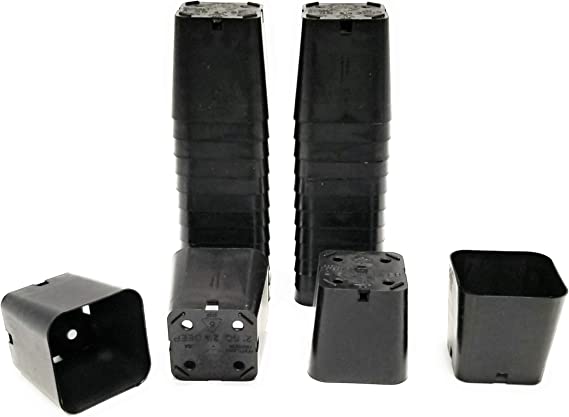 Each pot holds a volume of 3.9 fluid ounces and weighs only seven grams. This option is ideal for starting chili plants from seeds. Once the seedlings have reached a height of 3-4 cm, then they need to be transplanted into a larger pot.
Conclusion
In conclusion, growing chili pepper plants is an exciting and fulfilling hobby. And with suitable planting pots, you can ensure that your chili pepper plants grow healthy and flavorful.
Whether you choose the Bloem Terra Pot Planter, homenote Pots for Plants, T4U 6 Inch Flower Pots, 24 Pack 3 Inch Black Nursery Pot Flower Pots, or Fat Plants San Diego 2 Inch Plastic Planters/Pots, you can be confident that you've made a wise investment.
So, what are you waiting for? Get planting and enjoy the bountiful harvest of delicious chili peppers!
This page contains affiliate links. If you choose to purchase after clicking a link, I may receive a commission at no extra cost to you.